Premium Wagyu
We raise and sell the best wagyu in the world.
Traceable Supply
From paddock to plate our grass-fed wagyu beef is fully traceable.
VIP Delivery
We supply Australia wide delivery to your door anywhere in Australia for VIP selections and packages, enquire now.

Hero at Home
Be the hero at home with our pre-made meal selections in-store.

Reputation
We pride ourselves on our reputation and value your feedback.

Our Exports
We export our meat to markets all around the globe.
Our Brands
Our globally recognised Cabassi brands are available in store.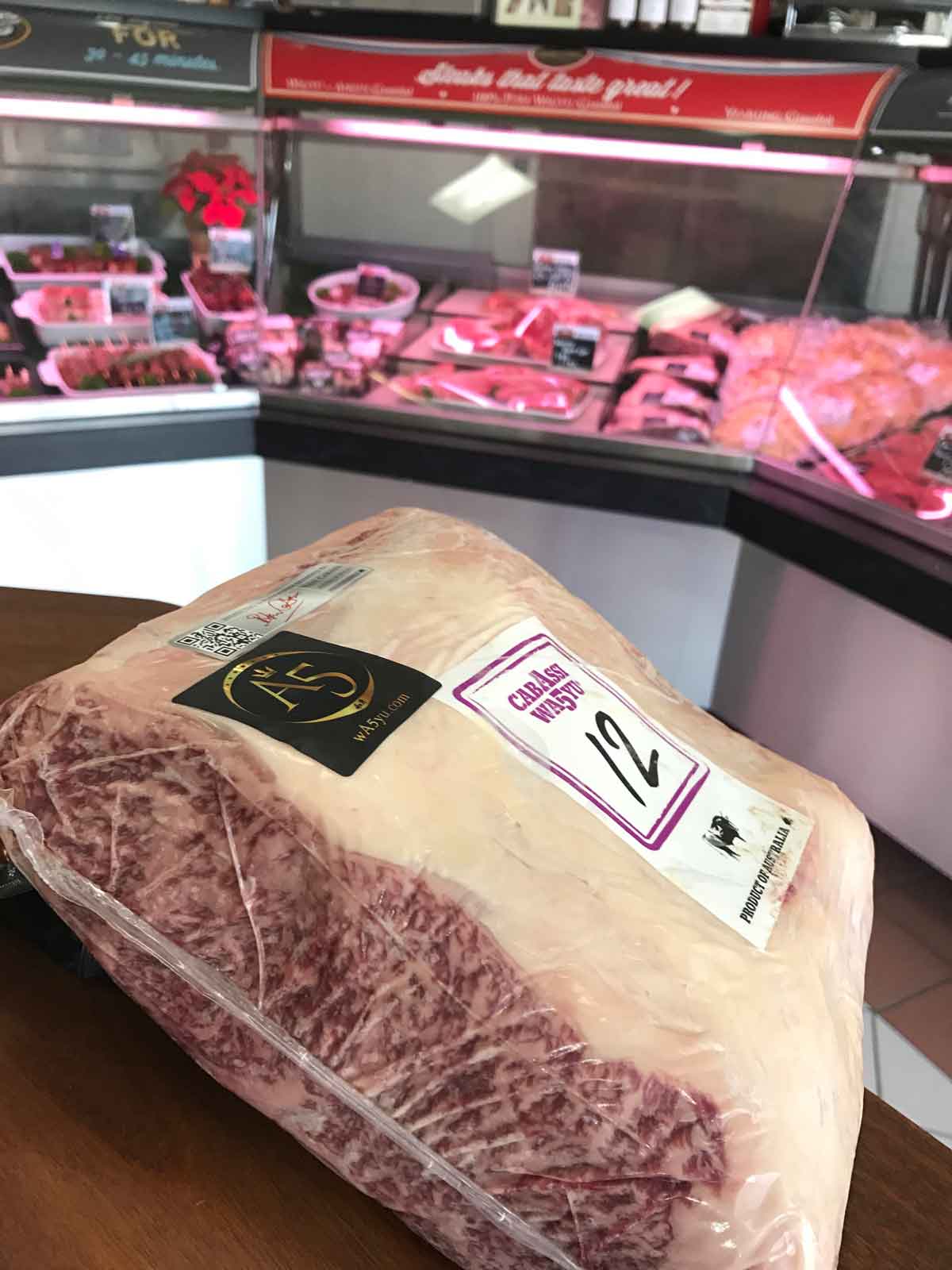 ---

Kobe's provides us with an opportunity to showcase Cabassi Wagyu to Australian consumers and at the same time offer a complete range of meats that complement the amazing Wagyu eating experience.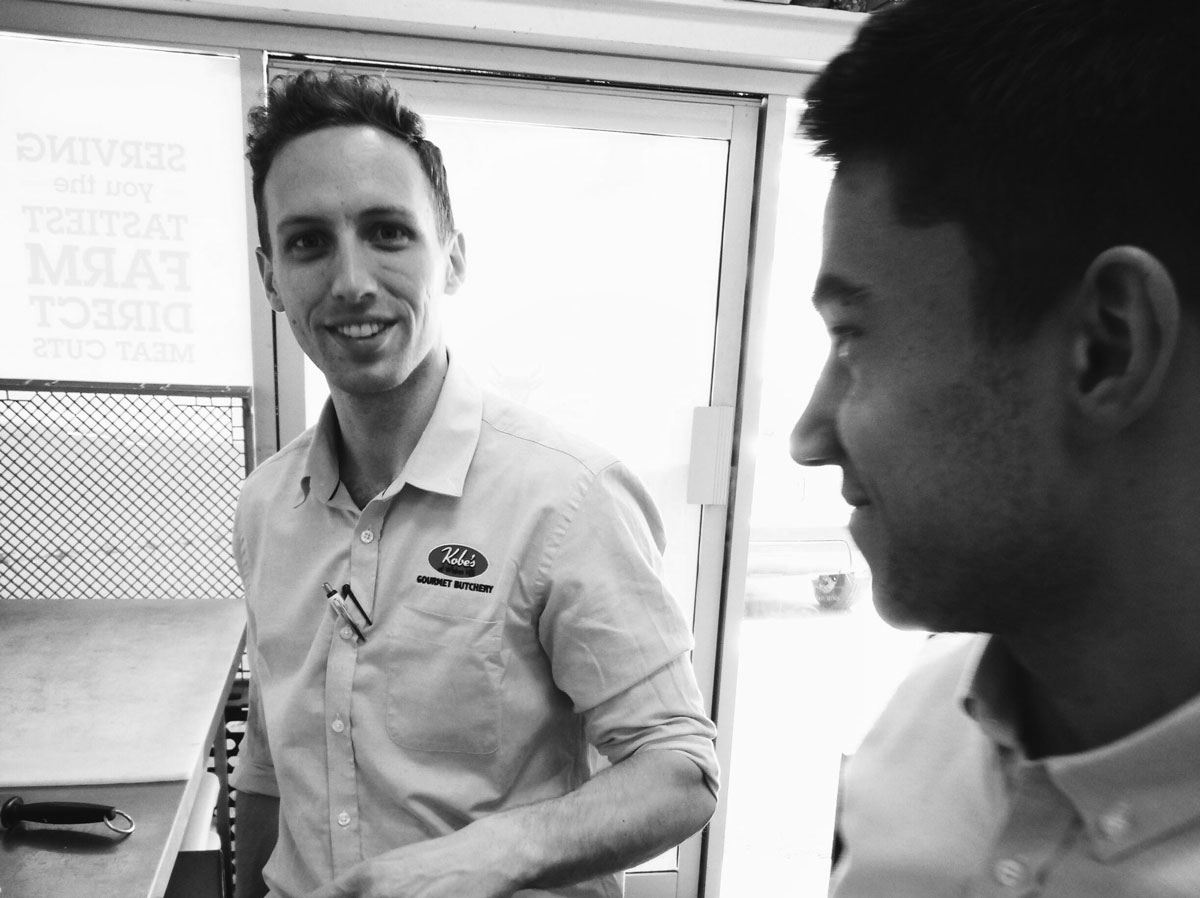 "As a senior butcher, I am proud to lead this group of passionate
butchers to be the very best of the profession"
-
"Working at Kobe's gives me the opportunity to work with the best beef in the country,
I can't get that anywhere else"
-
"Kobe's is not like any other butcher shop,
I feel like part of the family"
-
"Kobe's is like the Cabassi family and friends' fridge, no other butcher store that
I have worked at has the same open and welcoming vibe"
-
 "Yeah we work hard but I get to make people excited about home cooking everyday"
-
"Working at Kobe's is setting me up for a successful career in the food industry,
not just as a butcher"
-
"Kobe's is one of only a few butcheries who are doing something different in Australia"
-
"As butchers at Kobe's we are given the best products in the country
to work with and the freedom to be creative"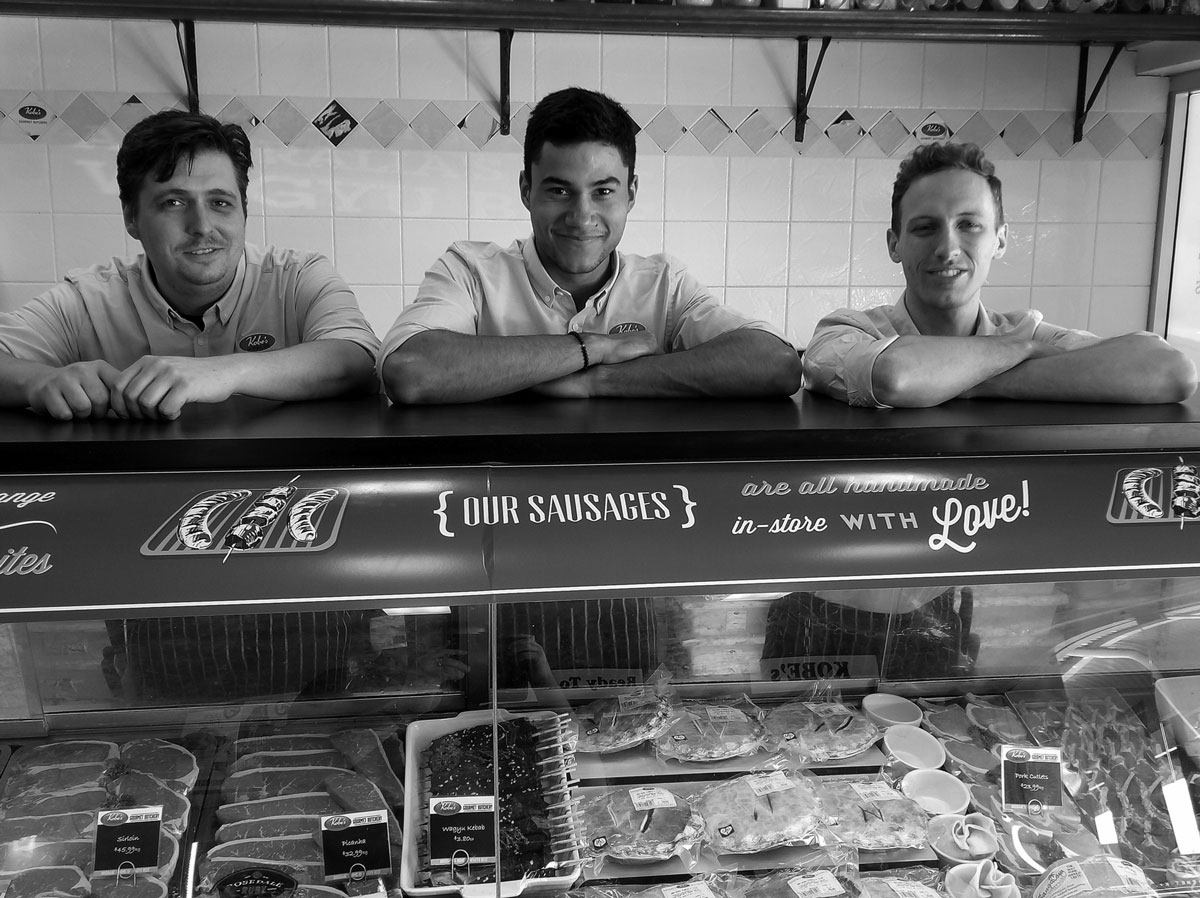 Kobe's has exclusive access in Australia to the full range of Cabassi Fullblood Wagyu.
This premium grainfed beef represents the pinnacle of beef in Australia and is a global competitor. Most Cabassi Wagyu is exported to USA, Dubai and Taiwan for sale in high end restaurants. By being associated with the Cabassi Wagyu supply chain, Kobe's of Whites Hill is able to offer these amazing products to the people of Brisbane to have in their homes.

Kobe's of Whites Hill offers a wide range of gourmet meat items from succulent Tasmanian lamb cutlets to gourmet Wagyu pastries, free range chicken, Bangalow Sweet pork and premium grass fed beef.
Kobe's continues to offer great products and inspirational meal ideas to the people of Brisbane.
Kobe's is a proud member of the community and supporter of the Holland Park Hawks.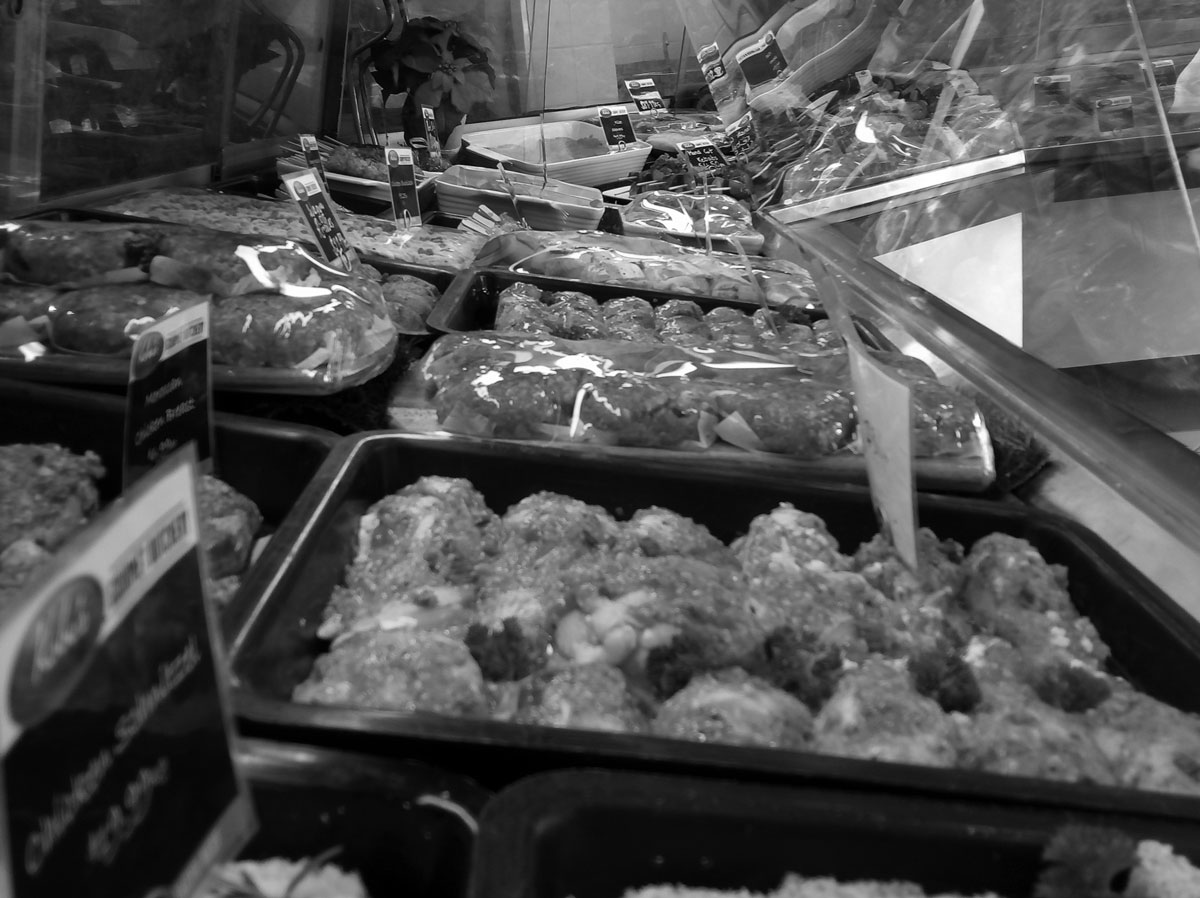 "Kobe's is a true local butcher, I wouldn't shop anywhere else"
-
"I am happy to pay the extra to shop at Kobe's.
The quality of everything in the window makes it worth it"
-
"I love coming to Kobe's where the butchers know what they are talking
about and always make sure I get a great experience at home"
-
"Coles and Woollies may be cheaper, but you just never know about the freshness of their products. Kobe's is different"
-
"When I am having friends around for dinner and want to impress,
I always go to Kobe's because I know I will get the best products available"
-
"I have an allergy to red meat and the butchers at Kobe's make
me special skinless chicken sausages, now that is service"
-
"I travel across town from Indooroopilly to get the best Wagyu steaks in Brisbane"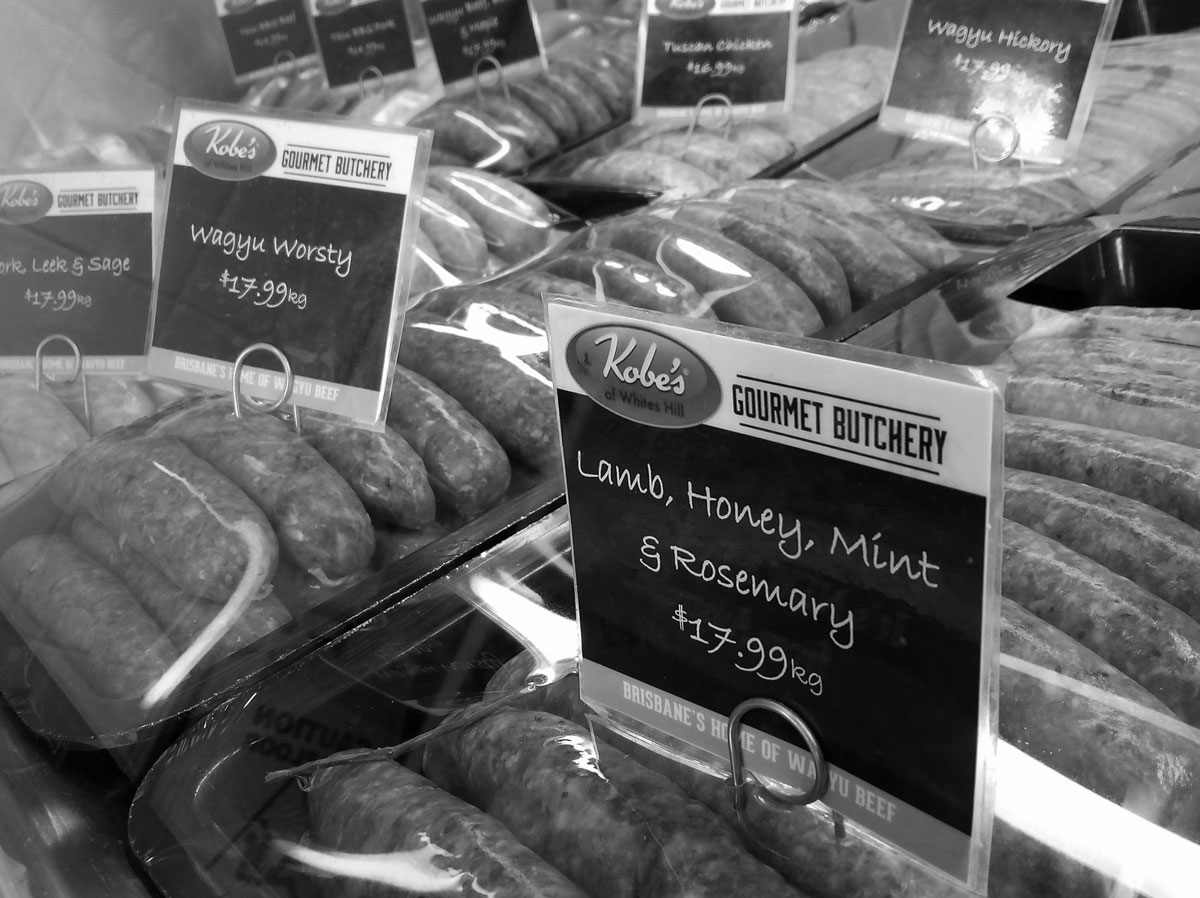 "Our supporter barbeque wouldn't be the same without the pork sausages from Kobe's"
"Pete has been a big supporter of HPH over the years and we are proud to have him be part of our club family"
Contact Us
With a focus on quality and offering something different, Kobe's Butchery has been in business for 10 years, our butcher chefs carve up rolls of wagyu, lamb and pork for customers to take home and enjoy. Patrons can even buy a piece of steak from the butcher and receive expert advice on how to cook it.
Kobe's Butchery
Samuel Village, Shop 7, Samuel Village, 17 Samuel St, Camp Hill QLD 4152.
Phone: (07) 3398 6611


Opening Hours
Monday to Friday 8:00 am to 6:00 pm.
Saturday 8:00 am to 4:00 pm, Sunday 8:00 am to 1:00 pm.