WELCOME TO CABASSI WAGYU.

'Fullblood cow WOW power'
Welcome to the home of CABASSI WA5YU, thank you for showing an interest in Wagyu; this is my 21st year operating in this space. I have been one of the most enduring supply chain pioneers for Wagyu in this country, having worked & invested in genetics, farming, feedlotting, processing, retailing & exporting. I have crossed most of the bridges on this incredible journey since mid 1996.
You are visiting at a critical time for my (our) segment of the Australia beef industry; although it accounts for little over 3% of total asset value & less than 1% of total cattle numbers, this segment is now consistently demonstrating to the broader audience of beef producers that Wagyu can benefit their production in the most compelling financial manner. And so it is my opinion that a clear tipping point* has been reached.
* a tipping point is a point in time when a group—or a large number of group members—rapidly and dramatically changes its behaviour by widely adopting a previously rare practice.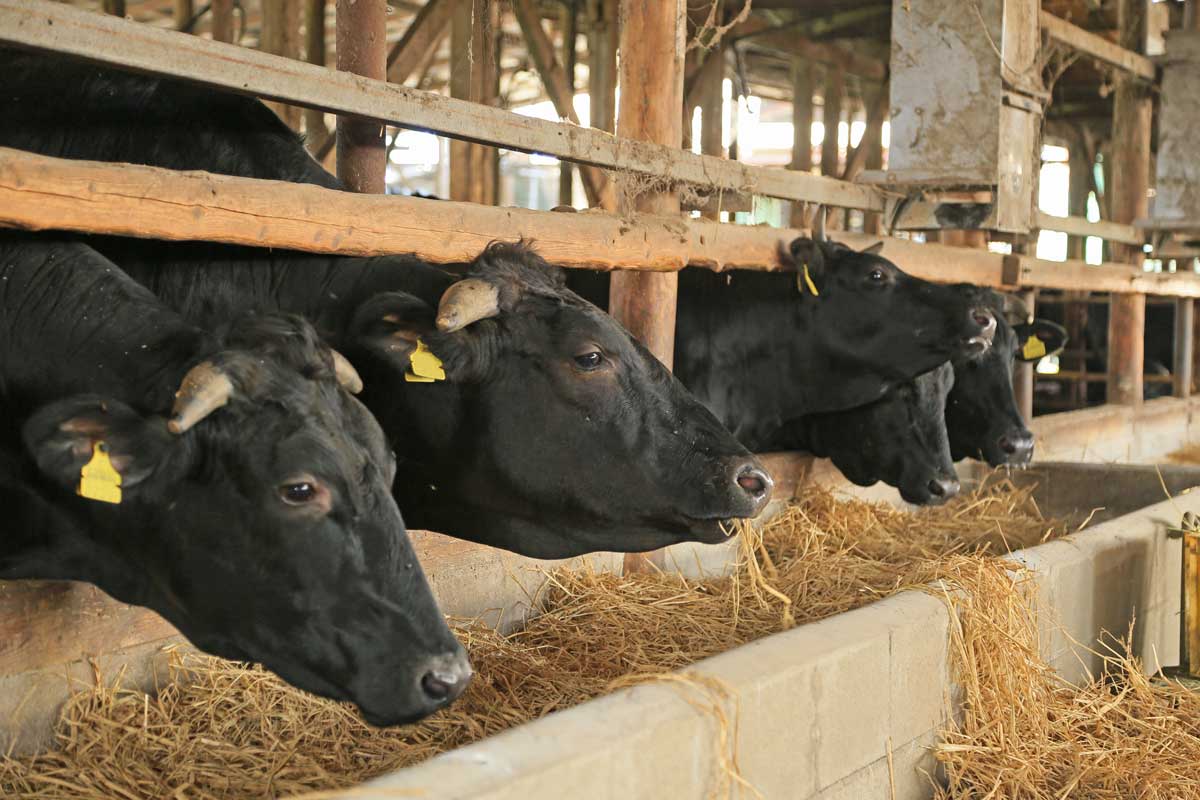 –

What are the implications of this "tipping point"?
–
There are challenges & there are opportunities resulting from this. Who benefits & how?
–
What & where are the weaknesses that must be overcome to ensure the efficient & sustainable integration of Wagyu into the mainstream Australian beef sector and what elements need significant capital investment?
–
What leadership role can the Wagyu segment play in elevating the quality & rate of returns from the Australian beef industry for the next generation of agricultural aspirants?
–
Young bulls at weaning are selling for $5000+ each, young females are selling for $3500+ each & 2 year old bulls have reached record auction prices of $22,000+. Added to this, F1 crossbred Wagyu feeder steers, 200 – 350kg live weight are achieving upwards of $7/kg on farm and fullblood feeders are somewhere higher than this.
One fact is glaringly bright, this segment is not for the feint hearted; absolutely it (has) can cater very nicely for the small farm retiree types and for the lifestyle hobby farmers, but lets not splash about in the shallow end of the pool anymore; it is now plain to see that Wagyu has begun to embed itself into the most powerful extensive cattle raising operations of the major pastoralists & international beef corporates at an increasingly rapid rate, and it all started back in the mid 2000's.
This segment is now burgeoning, it is in a different class, is vibrant, aggressive & desperately hungry for capital to help it fulfill its promises.
–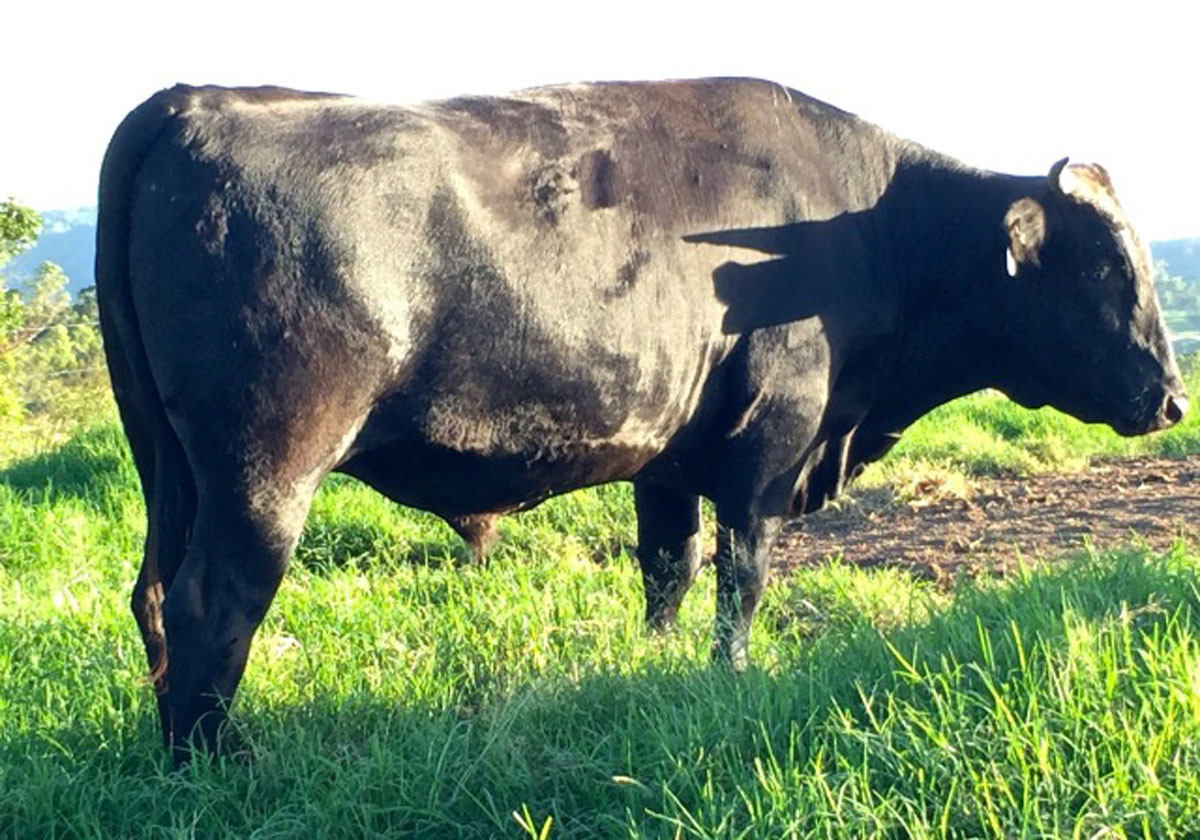 0
THE YEAR WE ESTABLISHED
our first Wagyu business
0
Woolworths stores test marketed our F1 Wagyu
before the 2000 Sydney Olympic Games
0
Opened Kobe's Gourmet Butchery
to showcase Wagyu, tongue to tail.
0
on Nov 14th, we had the pleasure of
serving the G20 leaders our Wagyu steak.
0
days is the weaning age
of our calves
0
days are then allocated to growing
the calves in readiness for the feedlot
0
days are spent grain finishing
the fullblood bullocks prior to harvesting
0
countries
we export to each month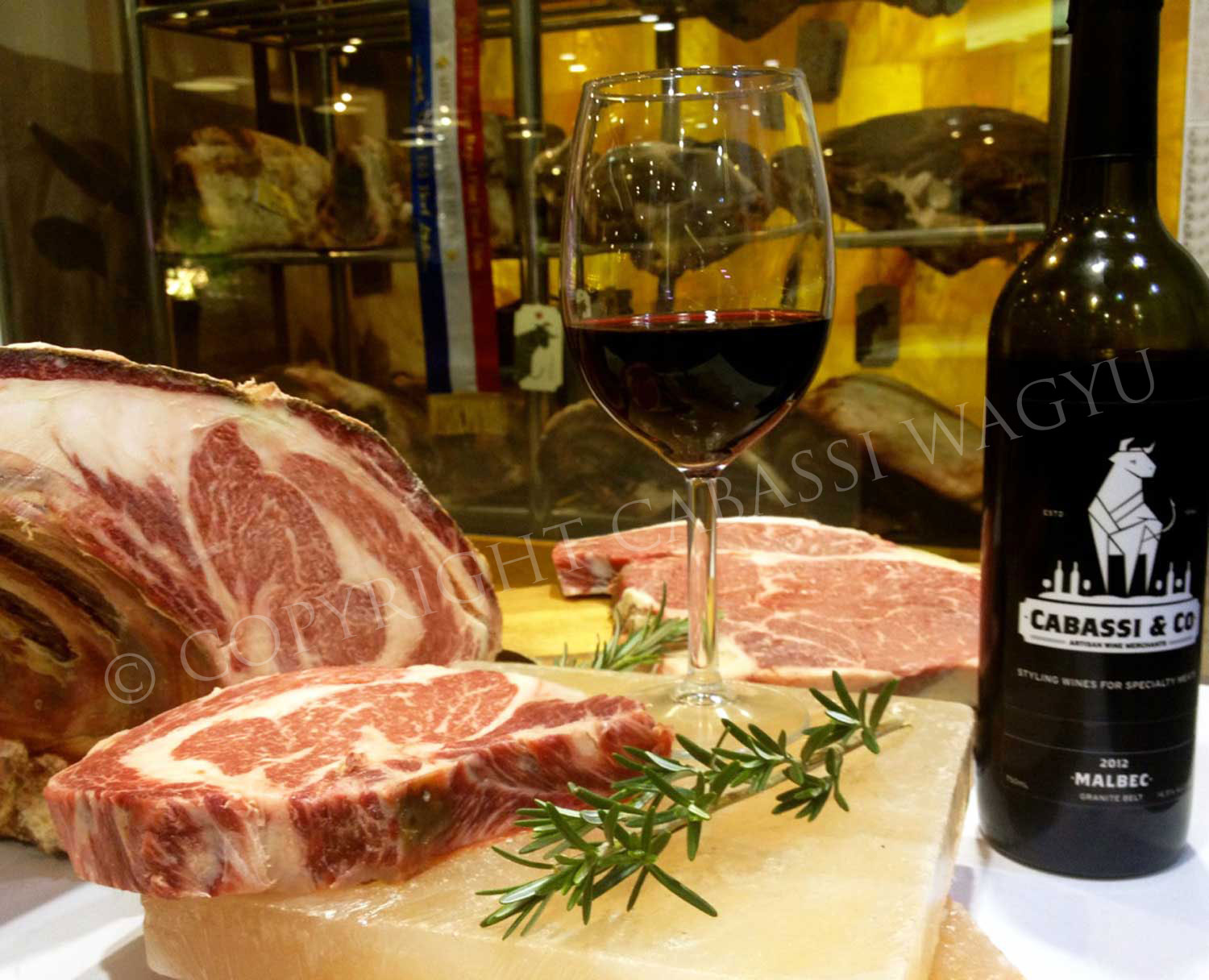 WHOLESALE (SYDNEY)
W & B HOLDINGS CORPORATION
℅ Belmore Freezers
466 Burwood Rd
Belmore NSW 2192
Tel: Michael 0403 223 168

EXPORTS
With customers across Asia and USA we air freight chilled & frozen Wagyu each week.
For enquiries contact +61 7 3397 1105.

WHOLESALE (BRISBANE)
Tel: (07) 3397 1151 or 3397 1105


BRANDS
Our symbols of luxury beef, A5, A4, A3 and A2 brands have set the benchmark for Wagyu meat produced in Australia.
DRY AGE ROOM
Only artisan butchers use the traditional DRY AGE method of maturing beef to enhance both flavour & tenderness of their premium steaks.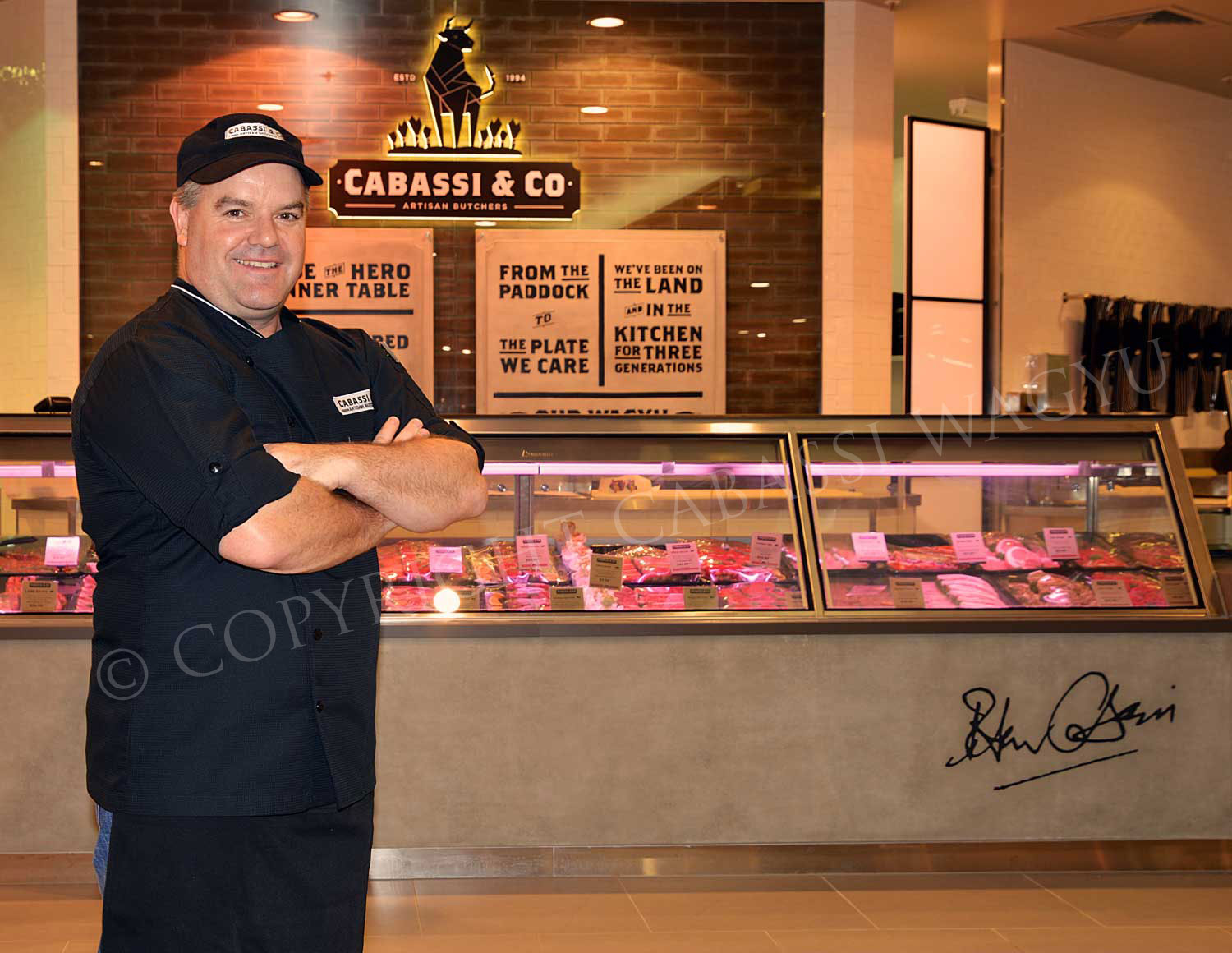 Pete Cabassi has the "Hall of Fame" distinction of winning Australia's most prestigious steak award, the Sydney Royal Fine Food Show CHAMPION STEAK for 5 consecutive years, from 2009 – 2013.

Cabassi won the award with both cross-bred (2009 & 2010) and full-blood (2011 – 2013) Wagyu steak entries.

These awards have cemented his reputation for being able to consistently produce & select
"steaks that taste great" from a variety of supply chains across Australia.

International customers of Cabassi Wagyu are able to leverage their advertising & sales programs
with these awards.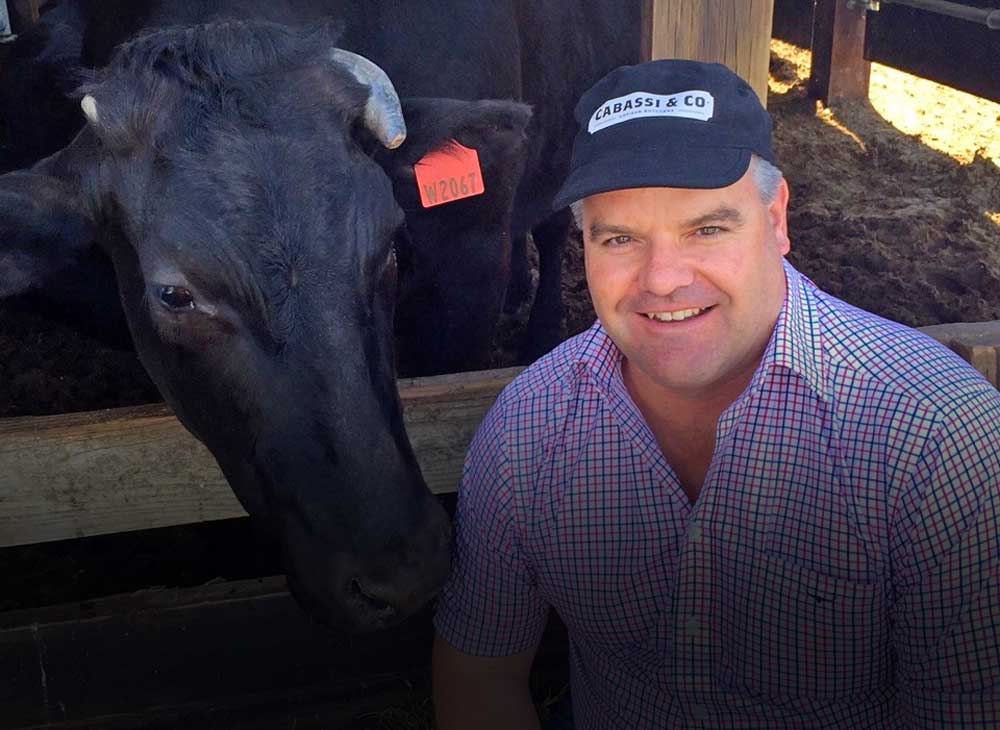 High-end retail butchery provides glimpses of possible future trends in independent meat retailing blurring the lines between traditional butchery and food/service/restaurant functions.

---- Beef Central Website

Cabassi's Fullblood Wagyu entry into the Sydney Show's most competitive branded beef competition clinched the Sydney 'best in show' title for four consecutive years and in the fifth year won its division.

---- Sydney Show - Beef Central
PEDIGREES FOR PERFORMANCE
Our credibility & competence is based on the analyses of more than 4,000 full-blood and 40,000 cross-bred carcase & feedlot performance results, gathered since 2001.
Combine this with 3 generations of "hands-on" stud breeding & commercial farm management experience means that all serious new investors and/or forward thinking participants in the Wagyu supply chain should attempt to engage with what we have to offer.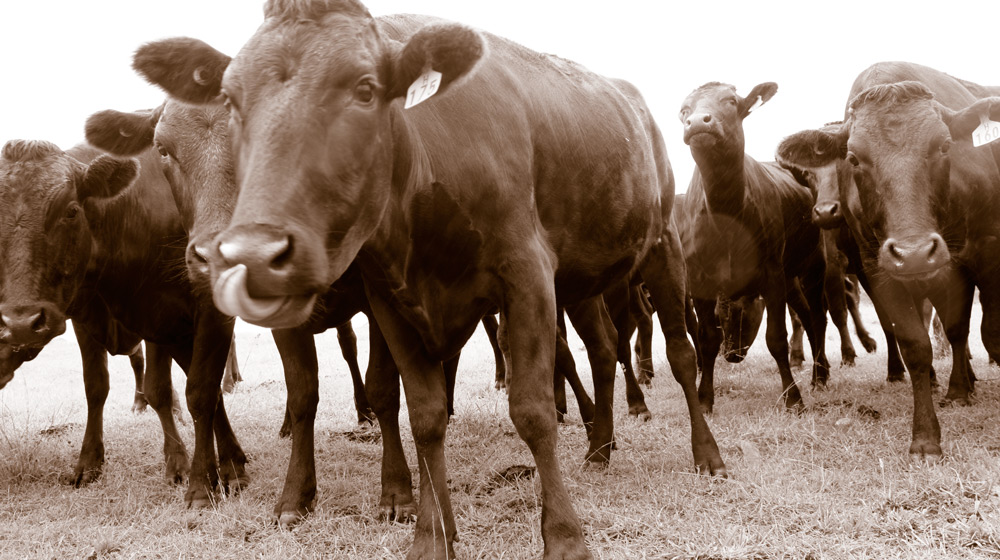 Get In Touch With Us
MAIL
ADDRESS
Cabassi Wagyu,
PO Box 612, Coorparoo Q 4151.